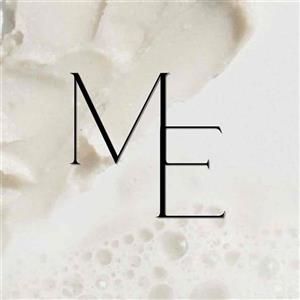 Services/Specialties:
Skin Care
BIO:
Marina Esthetics offers customized facials, dermaplaning, microdermabrasion, light therapy, facial waxing, and personalized treatment plans. Our goal is to educate you about skin health and how you can take care of your skin between at home and professional treatments. Whether youre looking to decompress, or you are in need of skin maintenance, Marina Esthetics is a safe space that offers services tailored to you and your skin.
TESTIMONIALS:
I was in search for a new skin specialist after the one I regularly went to moved out of the area and came upon Marina. I am so glad I did! Marina was thorough in explaining her process before the treatment started stating she likes to get a feel for what my skin needs tailoring the facial to my skins needs. Not only did I feel like I received a facial that achieved immediate results, but I was also pampered with relaxing facial and shoulder massages. My goal is to continue my anti aging therapy facials and I am delighted to say that I found Marina and trust her to take my skin to another level. As soon as I got out to the parking lot, I was already texting my mother and sister to book with her ASAP!
Carrie
My daughter saw Marina for a Teen Facial for the first time. She was so sweet and explained everything that needed to be done for after care. My daughter said it was so relaxing and is looking forward to returning for another facial. We will definitely be referring our family and friends. Thank you Marina.
JR-OF, PA
I had my 2nd facial today with Marina. It was absolutely wonderful. I had a dermaplaning facial for the first time. My skin feels so soft. The atmosphere is super relaxing! Marina is very knowledgeable and gentle. I will definitely be back! Love you Marina! You are the best!
Carol, Clarks Summit, PA
Marina was absolutely WONDERFUL!!! Dermaplane facial and wax and tint for eyebrows. It truly felt like a day at the Spa. Relaxed atmosphere, calming, and tranquil. Wonderful shape for eyebrows, great color, and the dermaplane was impressive!!! I will be back. Loved every bit of her service. Marina is so knowledgeable and kind.
Lianne
I had a wonderful experience with Marina! I got a dermaplane facial and it was so relaxing. Marina was so kind, very knowledgeable, and let me know everything that she was doing. I am looking forward to going back!
-Nina
I had a wonderful appointment with Marina. She is knowledgeable, professional and so kind. I recommend her to anyone who wants to take great care of their skin.Michele
I absolutely LOVE Marina. She is so sweet and she knows so much about skin care and is so helpful. She has helped me completely transform my skin by starting my skin care journey. Through her I have picked up wonderful products and tools, an easy but effective routine for myself at home, wonderful and relaxing facials, and much more. She is fantastic - so skilled at dermabrasion and microdermabrasion and waxing! Her waxes dont hurt or make you overly red at all and the results come out beautiful. I HIGHLY recommend her to anyone looking for an esthetician! Also her space is adorable!
Dominique P. - Clarks Summit, PA
I had such an amazing experience with Marina! I received a dermaplane facial with the red light therapy. She was very knowledge and helpful with providing information that would be beneficial to my skin. Marina also provided a very relaxing atmosphere, especially with the massage during the mask and red light therapy!!
Angela