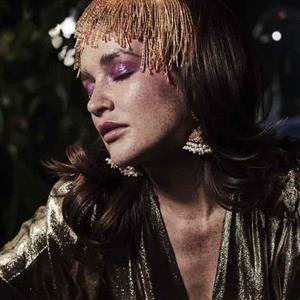 Services/Specialties:
Hair Care,Stylist
BIO:
Coiffure Studio was founded in 2020 by Nicole Dubravski. A 16 year industry veteran, Nicole has taken her experiences from around the world to influence her unique style of cut, colour, and coif. The studio delivers contemporary decor with a comfortable feel. Each appointment is curated to ensure the success of your style goals.

The attention to detail doesnt stop at hair. Coiffure Studio is OSHA and Barbicide certified in disinfection and sanitation, including the preventing the spread of Covid-19 and other communicable diseases. It is also equipped with a UV HEPA filter air purifier. Each appointment has time built in to completely disinfect before next client arrives ensuring the safety of all guests.

Appointment requests by contacting the studio directly via text or call at (570)956-9742.

All cancellations and rescheduled appointments will require a 48 hour notice.
Any cancelled or rescheduled appointments with less than a 48 hour notice are subject to a fee of 50% of the estimated service total.
All no shows will be charged for the full value of the missed appointment.
To ensure a successful appointment with the appropriate amount of disinfecting time any guests arriving 15 minutes after their scheduled appointment will have to reschedule.


* For your safety, the safety of my other clients, and my own, masks must be worn at all times for the duration of your service. Gaiters and masks that tie around the head are unable to be worn while in the salon. Well-fitting ear loop masks, that remain secure at the nose, are required. Please note these masks may become discolored, wet, or soiled with hair. I try to keep extra disposables on hand, but please come prepared with your own.

* Please text upon arrival and wait for a reply before entering the salon. This to to ensure the previous guest has left and I have throughly disinfected in preparation for your arrival.

This salon uses Goldwell Color

Curbside is available for all retail products by request.